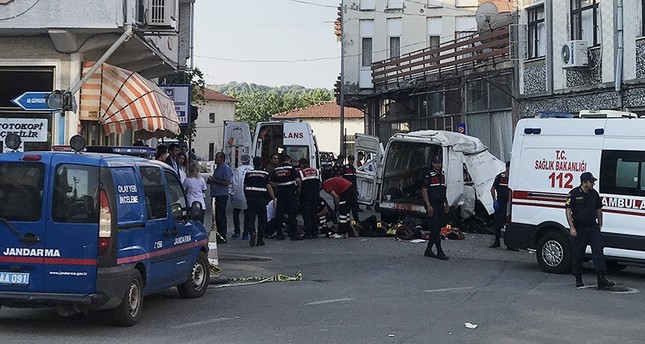 A van carrying illegal migrants crashed in Turkey's northwestern Edirne province, killing 11 and wounding multiple others early Wednesday.
The accident occurred in the Meriç district of the province when the driver reportedly lost control of the vehicle and crashed into a wall.
"A number of migrants were injured and hospitalized after the incident," the Demirören News Agency reported.
[Total: 0 Average: 0/5]
You must sign in to vote