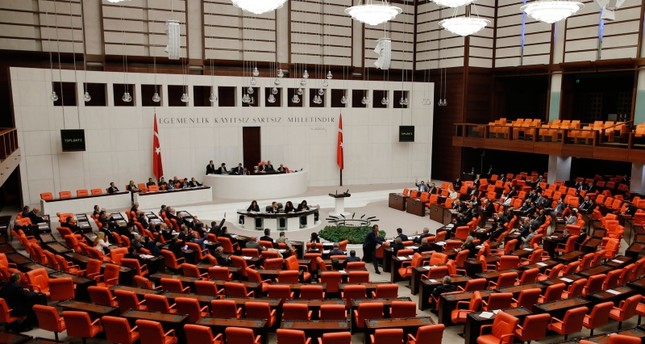 Turkish Parliament on Tuesday adopted a key bill reducing compulsory conscription from 12 months to six months and making paid military service exemption permanent.
The bill was adopted by 335 votes in favor out of the 600-seated parliament with support from all parties.
Accordingly, mandatory service for every young Turkish man will be reduced to six months from 12 months and those who want to serve six months more will be paid about TL 2,000 per month.
The service term for reserve officers and newly-introduced reserve non-commissioned officers, chosen among university or college graduates, will remain 12 months.
The new system also brings permanent, paid military service for those who can afford it. Conscripts will be required to undergo one-month military training, and they will be exempted from the rest of the five months of service by paying TL 30,000 ($5,200).
The bill will go into effect once it is signed into law by President Recep Tayyip Erdoğan. Once the law goes into effect, 100,000 soldiers serving the one-year term will be discharged early.
[Total: 0 Average: 0/5]
You must sign in to vote